5 min read
Best Tips for a Qv21 Transportation Management System Optimization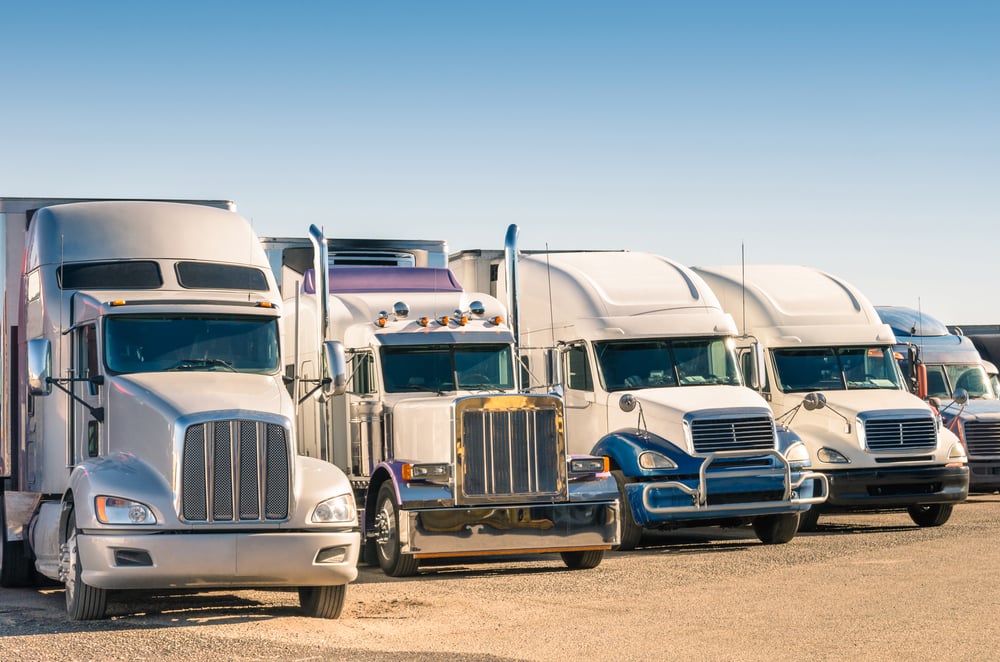 A one-size-fits-all transportation management system (TMS) might sound nice on paper but that doesn't necessarily mean it will be nice in reality. There is no one-size-fits-all approach to dispatching, ticketing, or any other aspect of transportation management -- nor should there be! In the transportation industry, every supply chain and every logistics services provider has its own unique business model with its own diverse set of needs and situations. In our experience, this cookie-cutter way of doing business tends to be the downfall of many of our competitors.
Your transportation management software should provide an adequate level of depth and diversity to accommodate the needs of your specific transportation operation, as well as those of your customer base. Qv21's own cloud-based TMS, The LogisticsFramework™ (TLF), contains three core modules for dispatching, geo-tracking, and ticketing, each of which can be fully customized and optimized to your unique business model, vertical, commodity type, and hardware requirements.
We also accommodate personal computer setups so, regardless of the commodity, there is plenty of nuance and freedom with which to operate under. Anyone, on any type of computer with any number of screens, can make TLF their own.
Dispatch Module
During all of the customer experience (CX) intro visits, we make it a point to have all of the dispatchers within your organization show us how they dispatch. We then provide recommendations based on industry and operational nuances and show them how they can make their own dispatching methods better.
Zone Layout & Workspace Settings
In TLF, you can begin optimizing the Dispatch module by reviewing and changing your Zone Layout. Note that the zone layout will be the same for every dispatcher on your team, so team alignment is critical. Customizations such as scaling to a zone layout are specific to each dispatcher's personal board, but relocating a driver is instance-wide. Once a workspace is adjusted to your team's liking be sure to save it, allowing fast access to that view at each login.
Scaling
We've found that some dispatchers are tempted to add as much information as they can to a single screen, though this is not always the best approach as lots of the data can be missed or left out. The "scaling" feature is particularly useful, allowing our software to accommodate any screen size by fine-tuning display settings, such as the number of rows and columns, number of jobs, column width, and font size.
Tabs or "Boards"
TLF will display your customers on dispatch boards that can fit your specific screen size and set up in a variety of ways. Here are just a few examples of ways to break out your information:
AM/PM drivers
A/B drivers
By location,
By truck/trailer types
You also have the ability to create infinite boards to click between. Either open a dispatch board in one window and click between them as you would a tab or, if you have multiple screens, you can view one board on each. The choice is yours! By adjusting and fine-tuning your dispatch board layout and settings, you immediately have more efficiency out the gate.
User Tips:
The at-a-glance setup allows you to make transportation planning decisions on a rapid-fire basis because it shows you all of the most important information you need to know about a job. You can change the chevron colors to understand where a job is in terms of progress.
If a dispatcher drags a driver to a job that is out of your view, a good troubleshooting tip is to zoom all the way out on your layout, making sure you can see all content, and then adjust accordingly.


GeoTrack Module
Our GeoTrack module allows you to track shipments and optimize drop-off and pick-up routes using real-time GPS. The first thing we recommend you do when logging into your GeoTrack module is change the default map setting to "Hybrid Map". At times, there are sites that will not appear on Google Maps alone and require a hybrid map view in order to function properly. You'll find many other additional features and advanced functionality within the GeoTrack Module:
Draw GeoFences around specific areas and target sites. This functionality works on those "unofficial roads" too.
Input GPS coordinates for some of the top drop-off/pick-up site locations. The software will show the distance between two points and allow you to quickly view and monitor your drivers' progress in relation to the sites.
Utilize zoom functionality appropriately. Attempting to zoom in and out of large distances on your map in order to view different sites or driver locations can be difficult. That's no longer an issue. Utilize the driver, asset, and site search tool to quickly navigate between points on your routes.
Create several window views. This will help you to simultaneously monitor both your drivers' progress and asset utilization. Depending on what, exactly, you want to show, you can highlight what assets are in use, by who, and where they are. Take this a step further by adding a second screen to your workspace. Using two screens allows you to have a dispatch window for job management and a GeoTrack window to allow for monitoring location information.
Use the 'Find' search feature to quickly locate a truck, GeoFence, transfer station, etc., rather than scrolling until you find what you are looking for.
Ticketing Module
To keep you from worrying about the hassle of managing old, paper records, we designed TLF with automated ticketing functionality. This lets you handle all of your ticket data digitally in one place, in real-time, for greater accuracy and convenience.
In our Ticketing module, you can change columns based on how your company tracks and utilizes tickets, enabling you to completely customize every ticket category and layout. Many of our customers will put quantities and other important details in columns at the beginning of the table so they can get as much information as quickly as possible.
Navigating Logistics Without Barriers
It is important to utilize TLF to its fullest extent. If you have a question about the functionality our TMS offers, or if there's anything else we can help you with, make sure to ask your dedicated Onboarding or Customer Experience representative. Many solutions to your questions may already be in place elsewhere in the software and we'll be able to quickly and efficiently guide you through it.
To learn more about how to optimize our TMS for your trucking business and to get started on a path of logistics without barriers, reach out to our team today!