5 min read
Boost Your Business with a Transportation Management System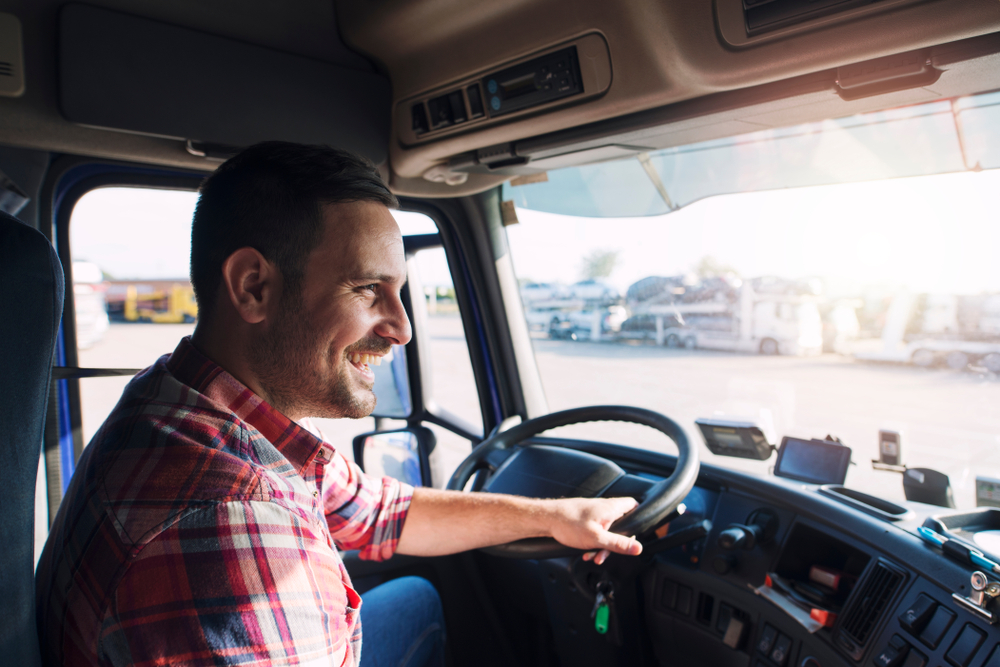 A transportation management system (TMS) forms the foundation of virtually every logistics technology from geofencing to tank monitoring,
Within a single platform, a TMS is used to streamline the movement of goods for short-haul bulk commodity trucking companies. A quality TMS can help you strategize and optimize your transportation operation, while remaining compliant with industry regulations.
Unfortunately, there are still some common misconceptions when it comes to using a TMS:
"It's too expensive."
"Implementation seems too difficult."
"It will be too technical for my team to use."
"I've been getting along just fine without one."
If any of those sound like you, this TMS guide will hopefully quell some of those fears, dispel any misinformation you may have heard and get you started on your path to logistics without barriers.
Why You Should Be Using a TMS
Before SaaS solutions became more affordable and well-known, it was common for larger trucking businesses to invest heavily in expensive software licenses and their own servers. With high set up and maintenance costs, no system support, and poor data security, it wasn't worth it for smaller trucking businesses to invest in this type of technology. The consequence was inefficient, inaccurate reporting and frequent miscommunication between drivers and dispatchers.
As automation, cloud technologies, and business intelligence platforms evolve over the last 10-20 years, data analytics has become increasingly important for transportation planning and fleet management. For many trucking companies, keeping up with the competition means making the transition from manual data management to software as a service (SaaS) solutions, which now form the backbone of many TMS platforms.
Hosted online and available for purchase on a subscription basis, SaaS and cloud-based TMS platforms have eliminated many of these issues and made scaling your dispatch, ticketing, and back-office management efforts much more cost-effective.
Some of the many reasons why you should use a TMS:
Saves time by automating data collection, reporting, dispatching, ticketing, invoicing, etc.
Enables better data security and easier data access through the cloud
Lowers operational costs for both you and your customers
Real-time load tracking visibility
Keeps your work organized to prevent your team from becoming overwhelmed
Handles commodities in a variety of industries
More accurate forecasting
By configuring the TMS and the service to fit your own business, you remain competitive in your market and are better able to meet customer expectations.
Now that you know why you should use a TMS, the next step is figuring out how to use it.
How to Implement a TMS
TMS implementations have a reputation for being difficult, but that ease of accessibility is what sets Qv21 apart.
Before starting anything, sit down with your team and any key stakeholders who will be involved in the implementation process to outline your reasons for choosing a TMS. This will guarantee your business' goals are aligned with your actual operational processes and capabilities. Getting the right team members involved and aware will keep everyone productive and ensure the process goes as smoothly as possible.
When selecting your TMS, look for 3 things from the provider:
Flexibility: The TMS can handle multiple commodities and will scale with your business
Stability: You'll want the dependability of a well-established company with an innovative and creative mindset
Service: Above all else, the provider should offer excellent customer service, clear communication, transparency and treat your business like a partnership.
There are a few features to look at when you're picking your TMS:
It should be user-friendly and highly customizable.
It should integrate with your existing systems as seamlessly as possible.
It should be cloud-based, not locally hosted on your business' property.
Your TMS should provide robust and ongoing customer support for everything from system configuration to maintenance and support.
Once the implementation is complete, the next step is optimizing the TMS to your business model, vertical and commodity type, and hardware requirements.
TMS Software Optimization
In the transportation industry, there is no one-size-fits-all TMS. Every transportation management software will have its own customization options. Within Qv21's TMS, you have the ability to optimize the core dispatch, GeoTrack, and ticketing modules.
Each dispatcher, for example, can optimize the Dispatch Module for their particular workstation. There are various zone layouts, workspace settings, and screen settings, as well as dispatch boards displaying drivers (AM/PM, A/B, etc.), locations, trucks, and trailer types.
Optimize the GeoTrack Module with hybrid maps, geofences for target sites, GPS coordinates for top pick-up/drop-off spots, zoom functionality, and different window views, and use the "Find" search feature to save time looking for trucks, transfer stations, and pick-up points. Meanwhile, the Ticketing Module can be optimized with automated, centralized, real-time e-ticketing capabilities, in addition to custom ticket categories and ticket layouts.
TMS Analytics & Reporting
Without a TMS, trucking companies face a number of challenges with collecting, interpreting, or applying their transportation data:
Unable to access all data in real-time (trucks, drivers, routes, customers, etc.)
Inefficient paper ticketing continues to waste time and labor resources
Lost or delayed orders
Forced to deal with unreliable and inconsistent 3PL providers
Struggle to track revenue and load-related KPIs, as well as driver performance and truck utilization
A TMS with advanced analytics and reporting capabilities gives trucking companies the ability to track driver and vehicle performance, optimize fuel consumption, assist with driver schedules, provide dispatcher and driver alerts, forecast delivery times, collect customer feedback, and much more. Qv21's Business Intelligence Module, for instance, contains KPI reporting tools so you can track metrics such as:
Revenue per truck, driver, or commodity
Total monthly/quarterly/annual revenue
Loads per truck
Total loaded miles
Loaded vs deadhead miles
Wait time by location
Transportation Management with Qv21
Qv21's TMS, The LogisticsFramework, is a fully customizable, cloud-based SaaS platform with software modules for every aspect of your short-haul bulk commodity trucking operation, from dispatching to invoicing and order management.
Our US-based team takes the time to understand your business, from bottom to top, so that we can effectively train your drivers, dispatchers, back-office personnel on how to use and optimize the TMS. From the discovery call through the entire onboarding process, our dedicated Customer Experience, Onboarding, and Software Engineering teams will be there to answer your questions, manage TMS expectations, set project timelines and assist you with any and all implementation challenges. We'll even pay you visits for every major milestone you hit!
Reach out to us today to find out how Qv21 can help you simplify your work processes, improve scalability and start your journey towards Logistics Without Barriers!