Big Star Case Study
Growth in

Efficiency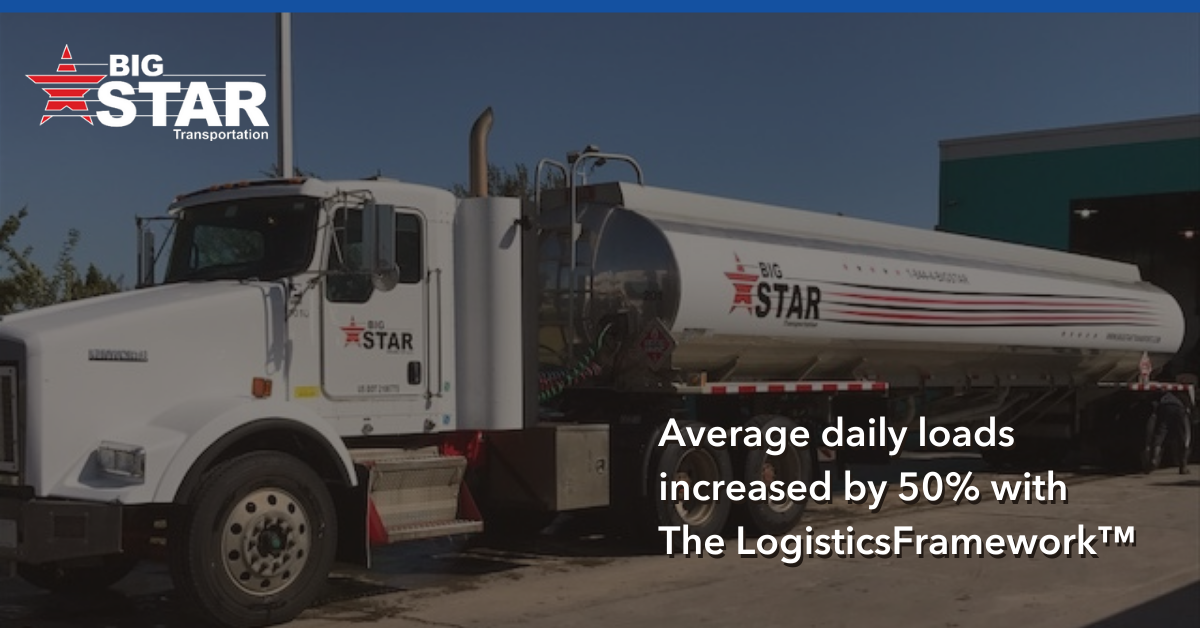 The Background
When Big Star Transportation started out in 2010, they only had 2 trucks in their fleet. Aiming to be the lead hauler of water and crude oil in theSCOOP and STACK plays, they knew it would take operational excellence to achieve their goal.
The Challenge
Unfortunately, they were completely manual when performing their dispatch, ticketing, and compliance activities. These factors not only limited their efficiency but also their overall revenue. A need for change was in order.
But like many small trucking startups, BigStar was lost in a myriad of offerings in the fleet logistics world. Who could help them grow without overwhelming costs or dumping unnecessary features on them for where their business was at the time?
Our Solution
That's when in 2016, Qv21 Technologies came in to evaluate existing processes and discuss the goals Big Star was trying to achieve. As a partner and not simply a vendor, we were able to guide them to what would be best for their bottom line as well as educate them on whatQv21's logistics platform capabilities could do to help them expand.
And without the barriers that many other fleet logistic companies put up to make you fit into their operation model, Qv21 has the flexibility to offer its partners a variety of modules right from the start with no customization needed. With Qv21 being the only out-of-the-box solution that can handle multiple commodities, Big Star was able to get started quickly by choosing what made sense for their operations. This enabled them to gain control of their efficiency ratios and valuable insight to improve operations quickly.
And with Qv21's uptime 24 month rolling average of 99.995%, Big Star knew they would have the data available to make decisions when they needed it.
Some of the improvement in operations Big Star was able
to achieve with Qv21: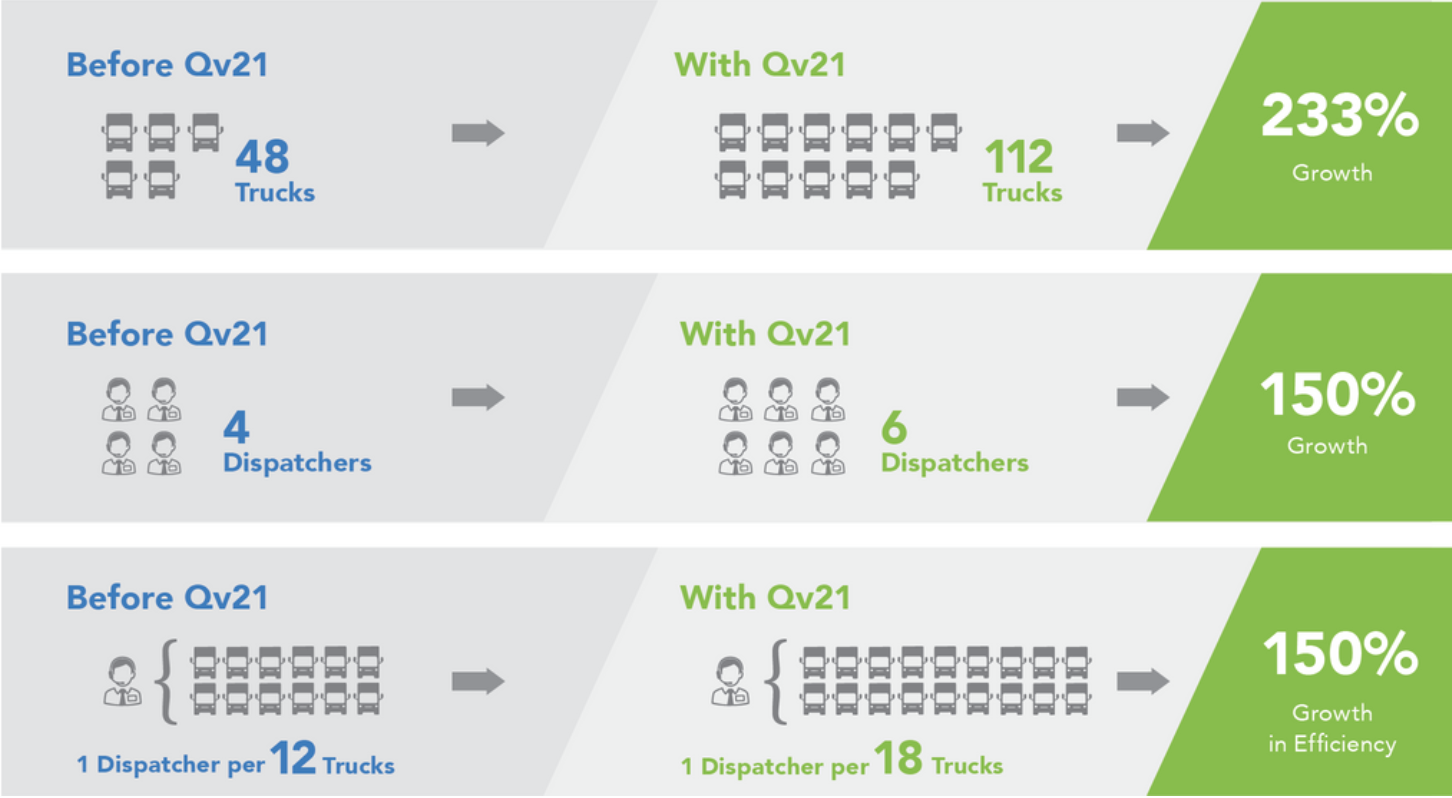 Results
Qv21 allowed Big Star to streamline the job-to-invoice process and improve their bottom line, all without sacrificing the MOST important factor: customer experience.
Qv21's overall impact was extraordinary, increasing Big Star'saverage daily loads by 50%.
I
n
t
e
r
e
s
t
e
d I
n
L
o
g
i
s
t
i
c
s
W
i
t
h
o
u
t
B
a
r
r
i
e
r
s
?
We streamline processes and ideas that keep getting bigger and better. We've crafted Oil Industry-specific workflows that your company can harness too. Fill out your information below and we will be in touch in minutes.