4 min read
Why You Should Use a Transportation Management System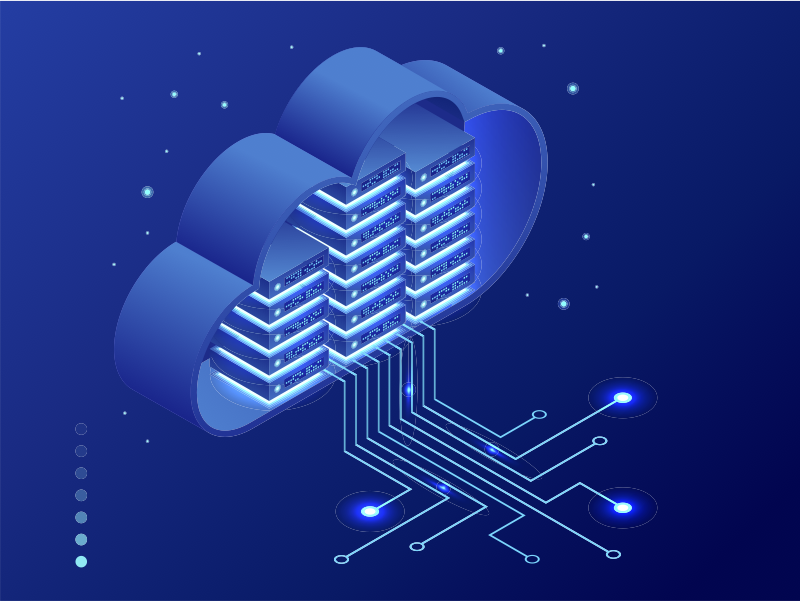 How much do you know about the facts and figures of transportation management systems (or, TMS for short)?
After a decade of servicing the logistics and transportation industry, we've heard every reason in the book to not use a TMS.
"Why should my trucking company use a transportation management system if..."
"We have a homegrown system"
"My drivers aren't tech-savvy enough for a TMS"
"We are worried about the cost of implementing a new system"
"I have everything under control - what could you do to help?"
Sound familiar?
Now, these are genuine points to raise, so continue to raise them. But, far too often we come to find that the real reason a company becomes dismissive or skeptical around the topic of tech is simply due to lack of awareness.
Misinformation is scattered across the industry and tech providers have burned their customers left and right, leaving them anxious about the entire process.
The good news - Not every TMS is the same, so let us define further what we are sharing with you today, and ultimately, how we guide you to Logistics Without Barriers:
What is a Transportation Management System (TMS)?
A transportation management system (TMS) is a logistics platform, like ours, that utilizes technology that helps trucking businesses, like yours, strategize, execute, and optimize the incoming and outgoing movement of commodities. A TMS will be designed for the most efficient means to get from point A to point B, all while ensuring every action taken is compliant and that proper documentation is recorded/saved through data.
To keep it simple, a good TMS will make your life easier and your business more profitable - need we say more?
Well actually, yes we do need to say more! Now that we are clear on the basics, here comes the fun stuff: why your trucking company should implement a transportation management system for your short-haul operations.
When Work Piles Up, A TMS Breaks Barriers Down
When relying on a company to guide you through the roadblocks that come with fleet logistics, who better than relying on a logistics technology provider who is dedicated to removing business barriers? At Qv21, we take the time needed to understand your business end-to-end so our TMS can serve you end-to-end.
Our expert sales team will walk you through every corner of our TMS, The LogsiticsFramework™. Whether you want to witness the functionality of specific modules or an end-to-end demo that helps you envision trucking life with well-rounded TMS, this is the perfect opportunity to see everything in action, before the action.
An Easy, Guided Implementation For Optimum Results
This is also the best time to ask questions - our personal favorite: "Can your system handle (fill in the blank)"
A TMS that scales while your trucking company grows should be flexible, stable, and reliable. So, when your team asks ours about capabilities, we are ready to customize your framework to meet every need -- as it should be.
We know tech can be overwhelming, so once you are ready to go, our onboarding team will take the wheel. We train your drivers, dispatchers, back-office personnel -- you name it! -- on how to use your new TMS and, most importantly, how to optimize it.
Qv21 implementation is quick, easy, and we are here to guide you every step of the way. Let our technology become your horsepower!
Providers Who Actually Provide, Post-Sale
Once you're live and rolling, don't forget that a good TMS should provide full access to an account manager who checks in as often as you need, growing your business and the partnership.
With Qv21 our CX team fills those shoes. In addition to them, our Customer Support, Quality Assurance, and Software Engineering teams are at your service year-round.
Some TMS companies have departments based all over the world, creating disconnects in time zones or languages. With us, we are based 100% in the USA meaning that we are available day and night, rain or shine, 24/7, 365. When you are in the trucking world, THAT is not just a want but a need.
In short, the following are a handful of benefits you will gain when you start doing business with a TMS like Qv21's:
Reduced costs for you and your customers

Our TMS optimizes everything, providing max ROI and opportunities to scale your efforts daily
Time savings—fewer manual steps through simplification of business processes

Time is of the essence, so we provide real-time visibility to keep your team updated, connected, and efficient
Automation of operations for faster and more accurate results with dispatching, ticketing, invoicing, and reporting.

Instant data means instant insight to make informed, accurate decisions about your trucks, drivers, loads, and more
Improved security for every role/department

Secure SaaS products like ours ensure a protected operation and a safe way to store all your data
With everything collected at the source and stored in the cloud, you'll never have to worry about lost data
Compatibility

Our TMS is designed for the short-haul, bulk commodity space, seamlessly connecting to any operation blueprint
Real-time Visibility

Our TMS provides the ability to track loads going to and from any location, on a single platform
Intelligence Designed For Your Trucking Business

We provide business insights daily, weekly, monthly because we know better reporting leads to faster action and improvement.