5 min read
Solid Waste Transportation Methods: Best Vehicle and Equipment Types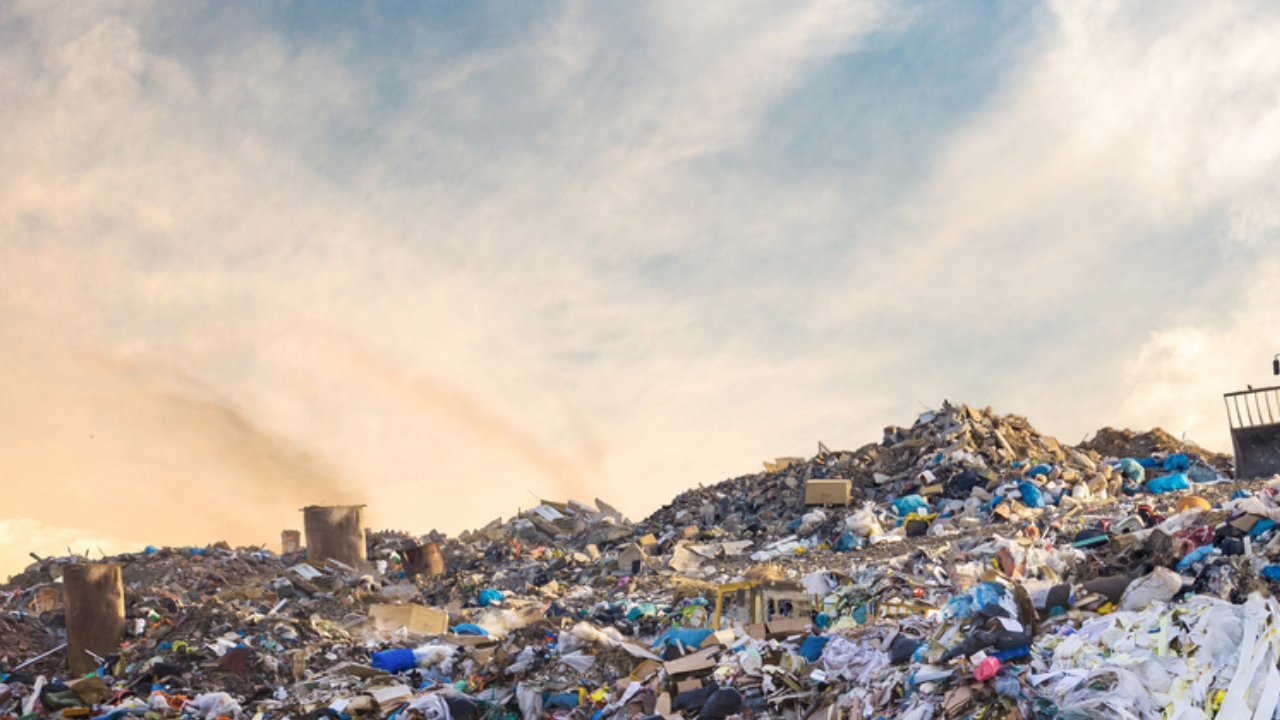 The collection, transfer and disposal of solid waste requires a significant investment in waste management equipment and vehicles, as well as the infrastructure that allows this machinery to function effectively. Consequently, transportation of the waste itself takes up most of the total budget for solid waste management and can be a big financial commitment for many short-haul waste transporters.
From the dump trucks and front-end roll-off containers to wheel loaders, excavators and other heavy equipment, there are many ways to move and manage your solid waste. In this article, we'll discuss solid waste transportation methods you should incorporate into your waste management plan, including the types of transportation most commonly used to move solid waste, and solid waste transportation best practices.
We'll also talk about some of the benefits of having an integrated, all-purpose transportation management system (TMS) like Qv21 to help you coordinate all of your waste hauling needs.
Types of Solid Waste Transportation
Our customers use a variety of trucks, trailers, tanks and heavy-duty equipment to reliably manage their waste hauling operations. These are just a few of the most commonly used waste management vehicles and pieces of equipment.
Dump Trucks and Trailers
Perhaps the vehicle most commonly associated with the transportation of solid waste, dump trucks are used to collect waste and transport it to transfer stations, or directly to the landfills and recycling plants to be unloaded. The trailers are generally made from either aluminum or steel, and rely on hydraulic systems to unload waste from the trucks.
Landfill Tippers
Using self-contained hydraulic power units to raise themselves, tippers can be coupled with a truck or trailer to unload solid waste at landfills. Not to be confused with dump trailers, tippers are separate units that connect to the trailers on the trucks. Dump trailers, on the other hand, are heavy duty chassis with open-body tops where the body can be tipped up to unload the waste.
Storage and Treatment Tanks
Used to store large volumes of waste, tanks are durable and versatile, able to hold most waste types. Waste storage tanks must meet specific regulatory requirements to ensure structural integrity, and they must be well-maintained through inspections and leak tests to prevent corrosion, ruptures or other unit failures.
Heavy Equipment
Heavy equipment consists of the robust waste loading equipment like steer loaders, wheel loaders and hydraulic excavators, as well as waste handling equipment, such as compactors and rollers, sifting machines, crushers, shredders and wheel dozers. All heavy equipment should be durable and able to handle a range of solid waste material types, from construction waste to municipal waste or hazardous waste.
Walking Floor Trailers
Also powered by hydraulic systems, walking floor trailers are great for collecting waste from those difficult-to-reach places like tunnels, building interiors and sites located on uneven ground. Once transported to the landfills, the waste can be "walked" off the back of the trailer using moving floor slats, saving you the time and effort of having to use bulky unloading equipment.
Bulk Pneumatic Tanker
Vacuum-sealed to prevent contamination by moisture, dirt or germs, pneumatic tankers are most often used to transport materials such as food, chemicals or even contaminated soil.
Solid Waste Transportation Best Practices
Just as there are best practices regarding the collection, storage, and disposal of municipal solid waste and other solid waste types, there are also best practices for the transportation of solid waste between waste management facilities. For short-haul waste transporters, vehicle route planning is critical. These are just a few tips to help you with the optimization of municipal solid waste collection and transportation routes:
Whether you use micro-routing to create a specific path for your drivers to take every day, or you use macro-routing to better balance your collection and transportation routes, your waste hauling routes shouldn't overlap.
The largest waste-producing sources should be given higher priority during waste collection than the smaller sources.
To keep the driver and vehicle workloads the same, collection and transport time should be equal on each route.
All vehicles and equipment should all have regular cleaning and maintenance schedules in order to prevent the build up of odors or infestation from rodents or insects.
Minimize the number of left-hand turns to improve safety outcomes and increase fuel efficiency.
Luckily, you don't have to worry about optimizing your routes manually.
Solid Waste Transportation With Qv21
Our TMS -- The LogisticsFramework™ -- contains several core software modules to help you optimize your waste transportation routes and identify the best solid waste transportation methods for your specific business and customers. These modules include: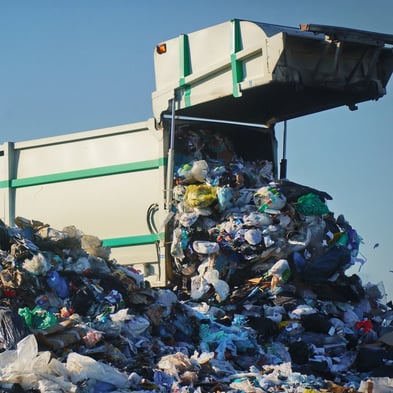 GeoTrack: Track the status of all of your loads in real-time and ensure your drivers and equipment are being used as efficiently as possible with GPS technology built directly into the software.
Ticketing: With automated ticketing, you can eliminate the paper tickets and keep track of all of your ticket data more accurately and conveniently.

Dispatch:

Help your dispatchers help your drivers make better decisions about waste transportation routes by providing them with quick status updates for every vehicle in your fleet.
Our TMS also has the ability to label whether the vehicle in your waste hauling fleet is a truck or a trailer. Customers can customize the name of the truck/trailer if they want to associate it with a specific identification number. This feature makes it easier to track routes in real-time and more accurately measure driver performance.
Qv21 is the industry-leading TMS for short-haul, bulk commodity trucking companies. We've been a sustainable, cost-effective technology partner to some of the nation's largest transfer waste transporters helping them transform their dispatch and field operations, as well as their back-office teams. We take great pride in being able to work with any customer, regardless of how they haul. Waste Haulers like you are navigating their operations with our system, The LogisticsFramework™, and its insights.

We make it simple for you to save money, increase efficiency, and remove barriers to your waste hauling operation. Check out our resources page to learn how and start the Qv21 path to Logistics Without Barriers.