5 min read
How Transportation Analytics Is Transforming the Industry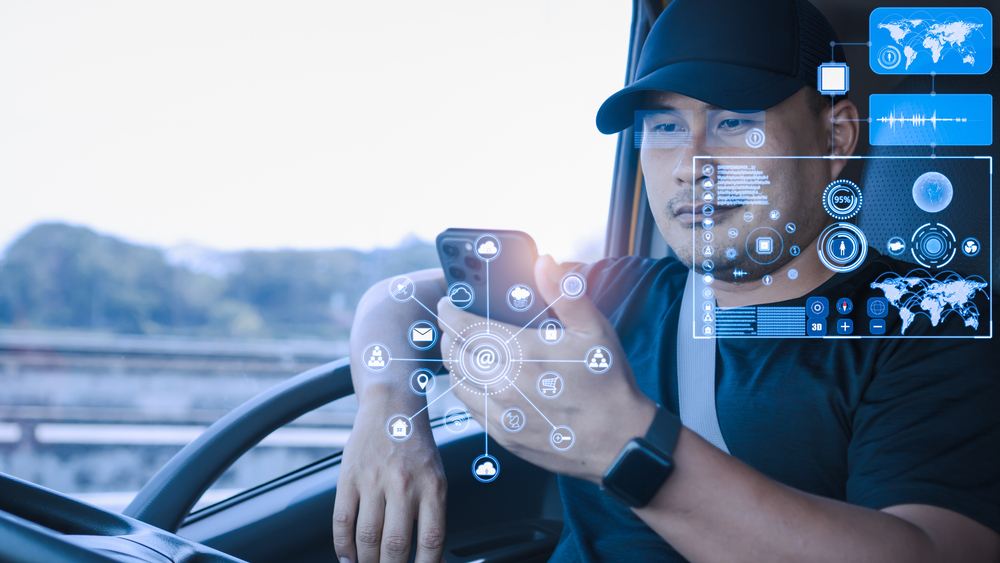 As transportation analytics and business intelligence technologies continue to evolve, there are no limits to what types of data you can track for your hauling business. These technologies are currently being used to track both driver and vehicle performance and availability to improve safety outcomes. They play a crucial role in optimizing fuel consumption and which drivers to assign jobs to based on variables like location, travel speed, vehicle idle time and transit time. They provide alerts to your dispatchers and your drivers in real-time notifying them about changing traffic, weather and road conditions.
Many analytics systems can also offer more accurate forecasts of delivery times, enhanced customer experiences (thanks to the ability to collect customer feedback), and advanced KPI tracking for reporting and benchmarking purposes.
What else can transportation analytics do for you?
In this article, we'll discuss some of the most common challenges facing companies in the transportation industry, why business intelligence systems like Qv21's are your best bet for overcoming those challenges, and what the future of the transportation industry looks like now that many of these technologies are becoming commonplace.
Current Challenges Plaguing the Transportation Industry
Collecting and analyzing the proper transportation data can help you determine a detailed plan of action, allowing your transportation operation to perform at its best. By facilitating driver scheduling and performance reviews, you can work to reduce driver turnover and better understand what is working and what isn't in your business. Most importantly, data analytics makes clear exactly what your money makers are -- the commodities you're hauling to your loyal customers, and invaluable drivers -- and where your greatest opportunities for cost savings lie.
If you're still wondering whether or not it's worth it to invest in transportation analytics and business intelligence software, consider life without the benefits of enhanced data visibility
Here are just a few current challenges companies are facing in today's transportation industry:
They lack the time, money, patience and other resources necessary to effectively sort, interpret and prepare the massive amounts of collected data.
Without the predictive capabilities offered by transportation analytics systems, companies are only able to describe their performance and diagnose operational issues, not predict and prevent them from occurring in the first place.
It's difficult to synthesize relevant truck, route, driver, and customer data in real-time with old-fashioned reporting systems.
Inefficient paper ticketing leads to incorrect or missing information. Wouldn't rapid, electronic ticketing be so much better for everybody?
Companies fail to manage and meet customer expectations because orders are delayed, or worse, lost.
Businesses are forced to deal with unreliable third-party logistics (3PL) providers and low data visibility throughout the supply chain.
What Are You Getting With Qv21?
"Reporting" and "business intelligence" are often used interchangeably when talking about data analytics, but they are distinctly different. Reporting deals strictly with spreadsheets and other forms of tabular data. Business intelligence, on the other hand, tells a story about the data, allowing you to easily visualize and digest it immediately. That's precisely what our Business Intelligence (BI) Module allows you to do.
With comprehensive drill-down capabilities and a number of customization options within our transportation management system (TMS), ​​The LogisticsFramework™ (TLF), including clickable widgets and expanded views, you can analyze your data in a way that best fits your specific business needs. All information found on the system dashboard is pulled in from everything in our TMS. You have the ability to get to the source of the information so you can see what's working and what isn't, where the gaps are in your operation, and make more informed decisions based on data you simply didn't have before.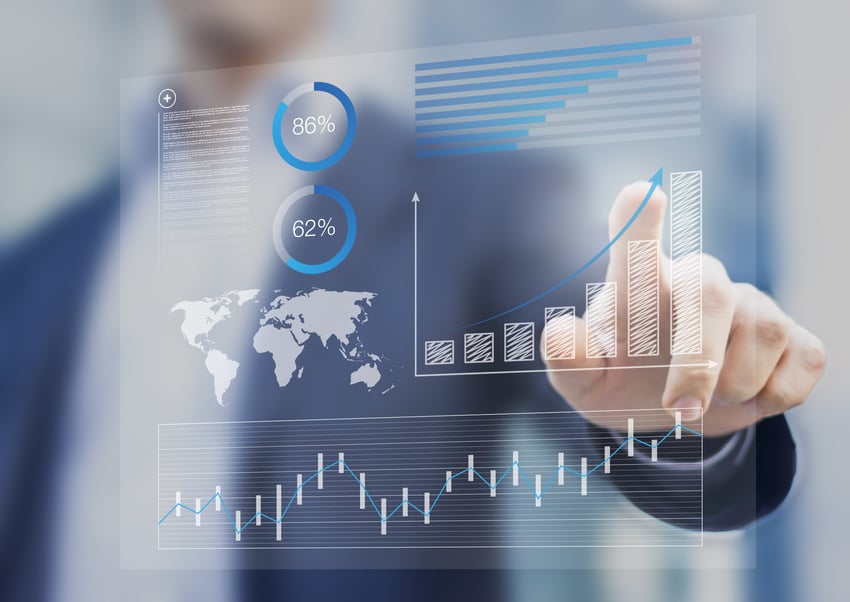 KPI Tracking
Some of the top KPIs you can track with Qv21's BI Module include:
Revenue:
Per truck
Per driver
Per customer
Per commodity
Total daily revenue (monthly, quarterly and annually)
Loads:
Per truck

Per truck per day
Loads by customer location
Total loaded miles
Loaded vs deadhead miles
Other:
Driver performance / driver efficiency scoring
Wait time by location
Truck utilization (daily, weekly, monthly)
Customer Success Stories
In the past 12 months, 90% of our support tickets were resolved the same day. We have a 24-month average of 99.995% uptime and a zero-minute (zero!) hold time. One of our customers was averaging 4 loads per truck per day without any BI technology, but with Qv21, they're now hauling over 9 loads per truck per day on average. This didn't require a single change to their fleet but it has more than doubled their revenue!
Another one of our clients, Stella Environmental Services, experienced similarly incredible results. Prior to partnering with Qv21 in 2019, Stella was averaging 180 loads per day with 100 trucks. After working with us for the last 2 years, they're now averaging 1,200 loads per day and their fleet size has increased to 530 trucks!
For other impressive case studies and useful resources, check out our resources page!
What Is the Future of the Transportation Industry?
Over the past decade, short-haul, bulk commodity trucking companies have undergone a rapid transition from manual data management to software as a service (SaaS) platforms to track assets, assign jobs, manage tickets and much more. Expect this trend to continue for the foreseeable future as the flexibility, security, affordability and convenience offered by cloud data storage becomes too good to pass up.
Additionally, in the quest for more sustainable transportation practices, you can also expect to see logistics technologies like advanced GPS, dash cams, autonomous vehicles and customer service chatbots (for the back office and customer service crews). All of these technologies can greatly aid in financial and strategic planning for trucking companies of all sizes.
Qv21 takes care of all the heavy lifting in your operation so short-haul, bulk commodity trucking companies like yours can achieve Logistics Without Barriers. Get in touch with us for help navigating your way through the world of fleet logistics!