5 min read
4 Municipal Waste Management Statistics You Should Know About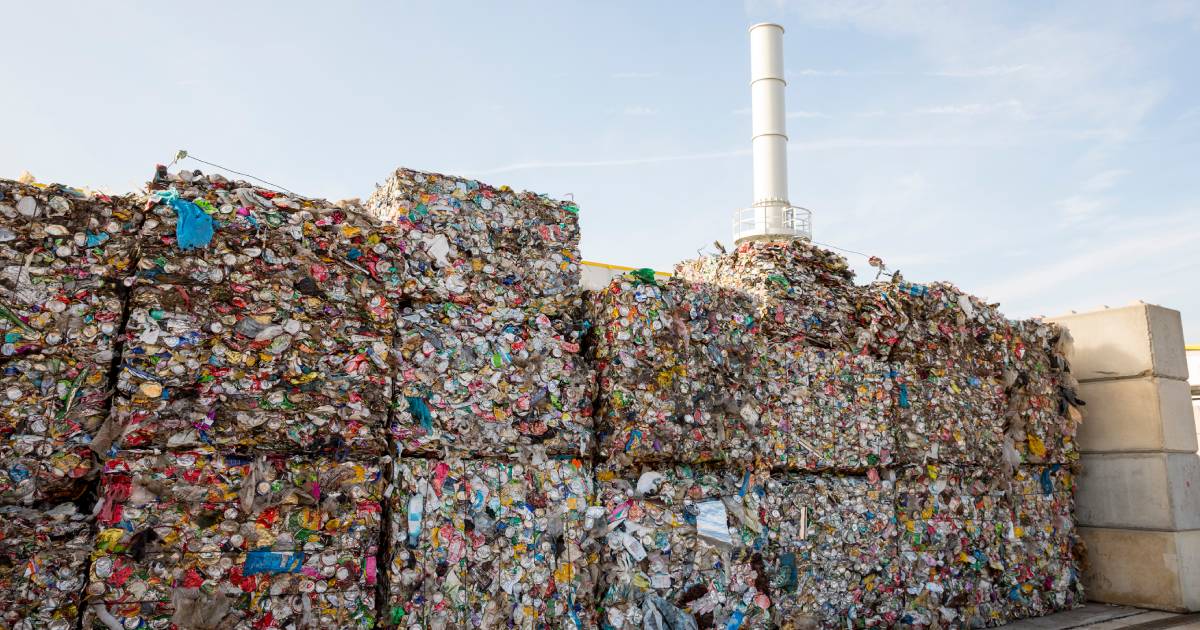 The US accounts for 12% of all municipal solid waste generated globally. That's 292.4 million tons of waste accounted for per year (as of 2018). As we toss everything from food and computers to grass clippings and medical waste, the $63.4 billion dollar revenue of the solid waste industry is only expected to grow, with 3.4 billion metric tons of waste projected to be produced by the year 2050. Waste haulers stand to be the biggest beneficiaries of the growing waste production as companies like yours strive for a larger piece of that 63-billion-dollar pie.
Here are a few other municipal waste management statistics you might find intriguing as well as some suggestions on cutting costs for your waste hauling business.
1. Fuel Efficiency
Of the many operating costs you deal with in your operation -- fuel, vehicle maintenance, and employee salaries, just to name a few -- increased fuel efficiency presents the greatest opportunities for cost savings for virtually every company in the short-haul waste transportation industry. From data collected by the US Department of Energy's Office of Energy Efficiency and Renewable Energy, a typical waste collection truck travels between 20,000 and 30,000 miles annually, consuming over 10,000 gallons of diesel in the process. That's a fuel consumption of less than 3 miles per gallon.
To increase your fleet's fuel efficiency and, consequently, your savings throughout your waste management plan, make sure every truck in your fleet is properly specified with the right tires and fuel efficient components. Be diligent about preventative maintenance on all waste hauling vehicles and waste collection, transportation and disposal equipment. All drivers should follow best practices regarding truck maintenance, including checking tire inflation levels, tire alignment and avoiding idling. Finally, using dispatching, routing and scheduling technology like Qv21, you'll be able to monitor driver performance, check fuel levels in real-time, and enhance your dispatch capabilities.
2. Cost of Deadhead Miles
Loads per truck per day and deadhead miles driven are two of the most important metrics for waste haulers to track. Loads per truck per day directly impacts your revenue and is directly impacted by the number of deadhead miles driven. Deadhead miles are the distance between the points where one load is dropped off and a new load is picked up. Some estimates put the average percentage of deadhead miles to total miles driven as high as 35%.
The more miles you drive without product, the more money you lose; drivers and dispatchers still need to be paid and fuel still needs to be bought. Deadhead miles can be eliminated through the optimization of municipal solid waste collection and transportation routes, and by increasing the number of loads per day you're able to transport.
3. Driver Turnover Rates
There is an all-too prevalent assumption amongst waste hauling companies that driver turnover is "just a cost of doing business." The reality is, however, that driver turnover happens to be a very costly issue for trucking companies in the waste hauling industry, with a 100% turnover rate not uncommon. In a study done by the Upper Great Plains Financial Institute, it was revealed that the average cost of driver turnover was $8,234 for the companies included in the study. This includes the cost of onboarding and training the drivers, the cost of idle equipment and lost productivity, and the cost of exit administration for the drivers leaving.
Hauling companies can do a better job of setting expectations during the recruitment and training process for both drivers and dispatchers, and work to encourage a strong relationship between drivers and dispatchers. Dispatchers sometimes are not aware of everything happening on the road and could mistakenly route drivers through traffic, detention zones or long weigh station lines, leading drivers to become easily frustrated.
With fleet management software like Qv21, these issues can be easily avoided. Minimize phone calls by dispatching through a transportation management system (TMS) like Qv21's product, The LogisticsFramework™. With a system like ours, you can use GPS tracking to update your drivers on changing traffic conditions and take advantage of advanced ticketing to eliminate all of those error-prone paper tickets.
4. Rapid Scalability
Before working with us, one particular client was having a hard time scaling their business. They were still doing things old-school: having dispatchers assign drivers their loads via phone call or text; using handwritten paper tickets to collect driver ticket data; relying on Post It notes to track and manage their operations. The result? Widespread miscommunication, error-prone ticketing processes, processing delays, and unnecessarily high labor costs.
Using Qv21's TMS, their dispatchers are now able to handle more drivers, load turnaround time for drivers has decreased, and back-office operations have been able to process invoices much more quickly. And the numbers speak for themselves: they increased their fleet size from 100 to 530 between 2019 and 2021 -- an increase of 430%. They also increased their daily loads from 180 loads per day in 2019 to 1200 loads per day in 2021 -- an incredible 567% increase! And this was all in just 2 years!
As a cost-effective, sustainable technology partner to some of the nation's largest transfer waste transporters, Qv21's industry-leading TMS is helping short-haul bulk commodity trucking companies transform the way they do business. Waste Haulers like you are using the insights from our system, The LogisticsFramework™, to streamline every aspect of their operation, from dispatch and field operations to back-office and accounting teams. Check out our resources page to learn how and start on the Qv21 path to Logistics Without Barriers.